Description
Read It Once Again offers Curriculum Units and Interactive White Board activities based on the popular storybook, "The Very Busy Spider" by Eric Carle.
Available:  Level l curriculum unit, Level 2 curriculum unit, Level 1 and Level 2 Interactive White Board Activities. Select an individual product, combo, or double deal.
The storybook is not included.  To purchase book please refer to our 
Literacy Partners Program & Scholastic Literacy Partners page.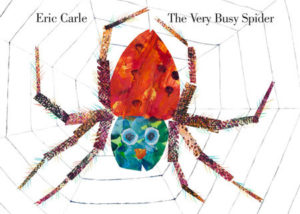 Storybook and LEVEL 1 Curriculum Unit Highlights:
Teaches animal identification
Reinforces animal sounds
Predicts which animal will be on the next page
Repetitive words and phrases
Graphics include raised print spider web
Unit is appropriate for any time of the year
Storybook and LEVEL 2 Curriculum Unit Activities:
Reading and Phonemic Awareness
Alphabet Matching Game
The Busy Spider's Favorite Words and Objects
Spider's Color Farm
Spider Syllables
The Friendship Hayride
Math
Counting Spiders
How Many Spiders in the Jar? Estimating Amounts
Counting and Matching Spider's Animal Friends
The Busy Spider Simple Addition and Subtraction
Science
The Very Busy Spider's Science Journal
Making a Spider Vivarium
Build a Spider
Animal Families
Creative Writing and Social Studies
The Very Busy Spider Creative Writing Prompts
Poems on the Farm
Do Spiders Scare You?
Feelings Class Book