Description
Read It Once Again offers Curriculum Units and Interactive White Board activities based on the popular storybook, "The Three Billy Goats Gruff" by Stephen Carpenter.
Available:  Level 1 curriculum unit and Level 1 Interactive White Board Activities.  Select an individual product or combo.
The storybook is not included.  To purchase book please refer to our Scholastic Literacy Partners page.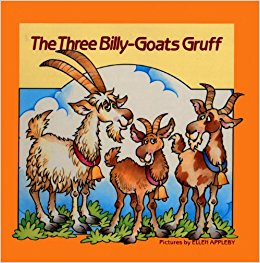 Storybook and Curriculum Unit Highlights:
Classic children's story
Extensive text and vocabulary
Story-telling sequencing skills
Repetitive words and phrases
Teaches abstract concept of small, medium and large
Good unit to use anytime during the school year