Description
Read It Once Again offers Curriculum Units and Interactive White Board activities based on the popular storybook, "My Truck is Stuck" by Kevin Lewis and Daniel Kirk.
Available:  Level 1 curriculum unit and Level 1 Interactive White Board Activities.  Select an individual product or combo.
The storybook is not included.  To purchase book please refer to our Scholastic Literacy Partners page.
Level 1 features new and improved lesson plan format.  Including:

Tiered levels of instruction
Goals for language development in every activity and all domains.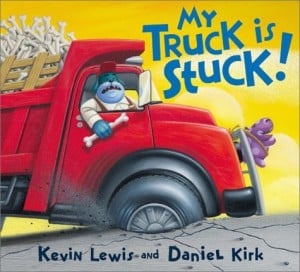 Storybook and Curriculum Unit Highlights:
Transportation theme
Rhyming
Sequencing
Classification
"Wh" questions
Positional concepts
Colors
Number concepts
Shapes
Fine motor skills
Gross motor skills
Socialization
Daily living
And so much more!